Add language to the equation
ClassHero's ability to support math curriculum in 38 languages is vital in promoting inclusivity and equity in education. By offering support for English Learners and Spanish Dual Language Learners, ClassHero bridges the gap between language barriers and ensures that all students have access to the same high-quality learning resources. This unique language feature equips teachers with the necessary tools to cater to a diverse student body.
In an increasingly globalized world, having access to educational resources in multiple languages is more important than ever. ClassHero's platform goes beyond supporting just English and Spanish, with over 37 languages available with voiceover, making it a versatile and accessible tool for classrooms around the world.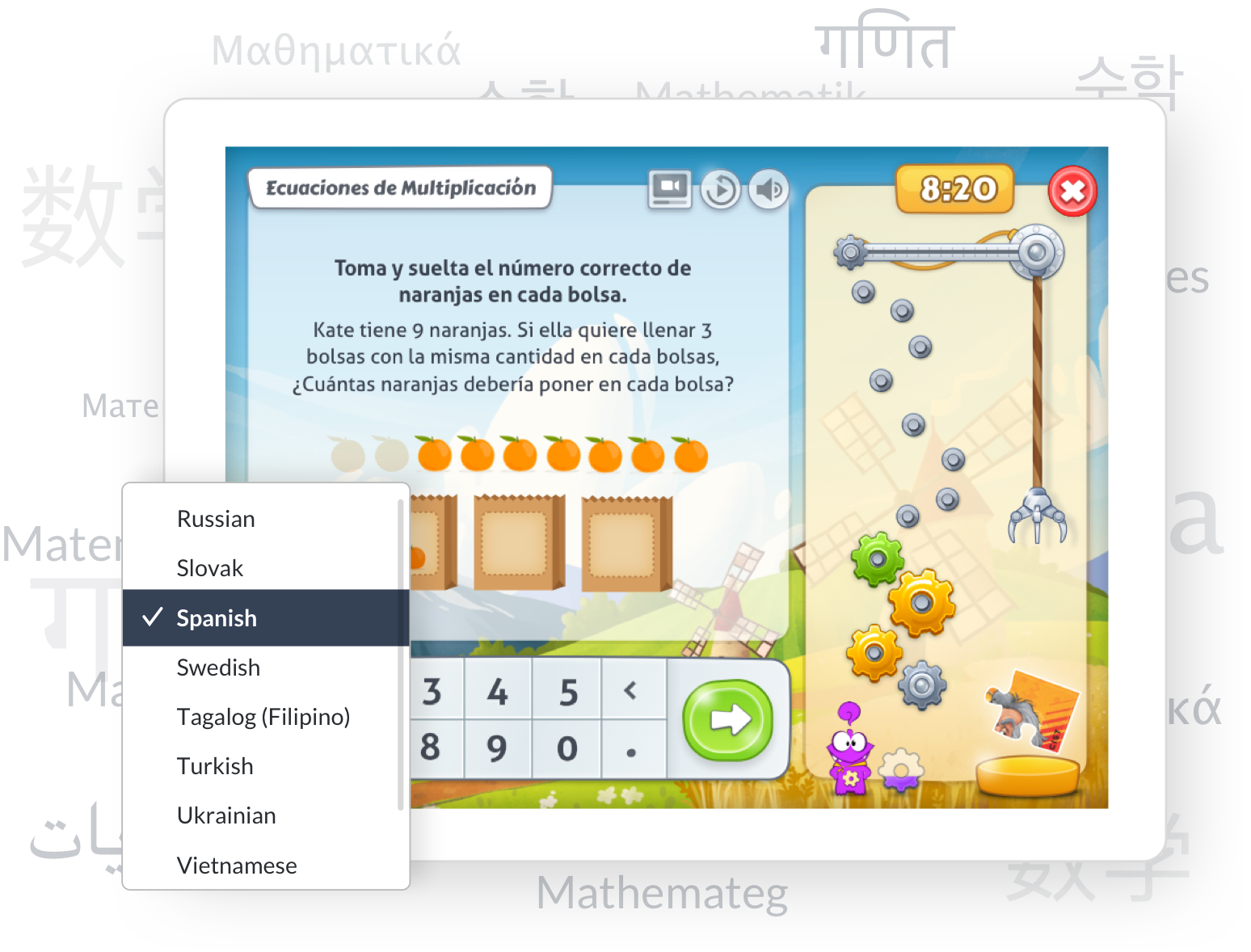 Language Support
ClassHero's comprehensive language support extends to text, video, and voice-over narration in both English and Spanish or dual language classrooms. This enhances the learning experience for students who are bilingual or learning a second language, as they can seamlessly switch between languages to reinforce their understanding of the curriculum. By fostering a multilingual learning environment, ClassHero empowers students to thrive academically and develop valuable language skills for their future.